About Cami, Pensacola Photographer
call me Cami
Hi! I'm Camila Grudzinski but no one ever calls me Camila, just Cami. Besides, I was once told Cami Grudzinski sounded like an angry lady. I was given the greatest business advice ever, by a great mentor "change your business name to Cami Zi Photography."
Cami Zi is easier to spell, pronounce, remember, and it has a bubbly, upbeat sound, spunkier personality – a lot more like me.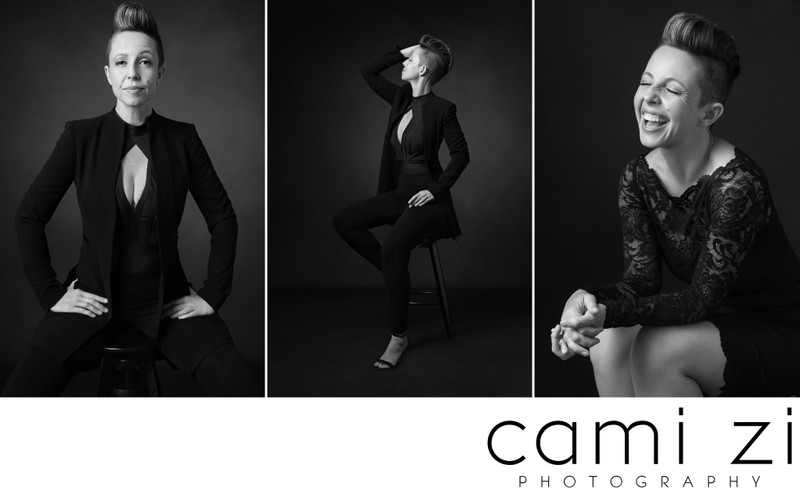 A Bit More About Me
I am full time professional photographer - and that is all I have done for the past 10 years. I was exclusively a wedding photographer for the most of that time, photographing over 500 weddings.
A photography position at Disney got me started with my professional career, it helped me learn not only technical photography skills, but excellence in customer service. I am fortunate to have earned the respect of my peers after seeking continuing education in photography, earning awards in some of the toughest international imaging competitions in the industry.

During the lockdown, I decided it was time to peel all layers and create a more intimate, exclusive experience, by starting to focus on studio work and portraiture and I loved every minute of it.
I am based in the Pensacola area, a gorgeous little place surrounded by water and called Gulf Breeze. I relocated from Orlando in the summer of 2019, seeking a better education system and quality of life for my son. It was a difficult decision to just leave behind what took me many years to build, having to start from scratch, but I am a mom first.
Yes I am a mom, I am a solo mom of a very funny and kind hearted 11 year old boy and fluffy Collie named Ziggy. My son is my best friend and often wiser than me.
Ziggy is the newest addition to the family and makes our life better every single day.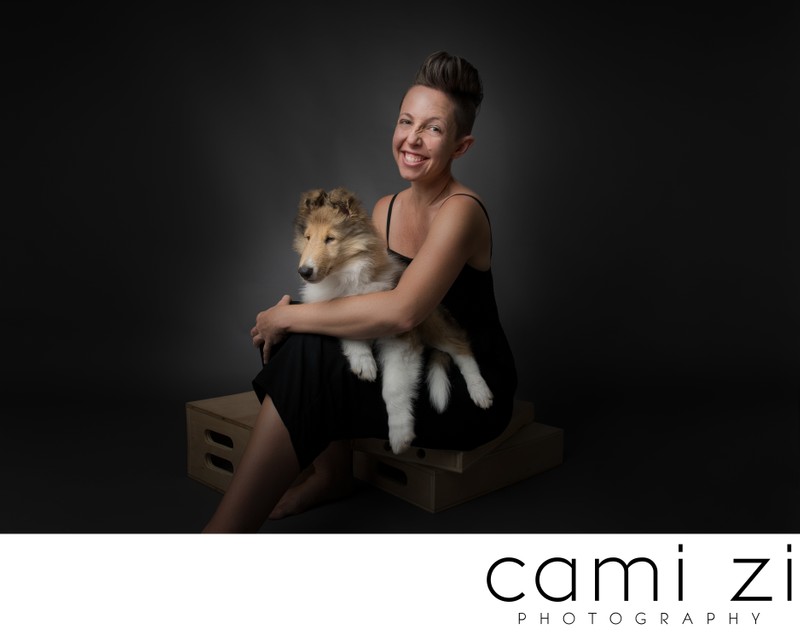 my path to Photography
Born and raised in Brazil, I moved to Florida in 2003 after earning a scholarship to pursue a double business degree between Florida Atlantic University and my Brazilian school, UNISUL.
Business was not my degree of choice as my heart always pointed towards photography, but I didn't want to disappoint. I wanted to take pictures. I didn't have a camera, so I read many photography books throughout the years.
Life went on, with some amazing moments to enjoy and some tough moments to grow from. I faced a very challenging time when my son was born, after which a neurologist told me I couldn't live a normal life anymore. I was determined to prove the doctors wrong. I decided to focus on my passion to become stronger, happier and to make my son proud - I focused on my one passion - photography.
"I spent weeks researching photographers, and none of them came close to the reviews left for Cami. Every word is true. She is the life and soul of the wedding - and every single one of my guests raved about how warm, friendly, talented and just generally amazing this lady was! It felt like we had our best friend beside us taking our wedding photos."
-Catherine


photography career
I began my career at Disney, photographing over 500 families a day. I had the incredible opportunity to work and photograph in many different departments at Disney including Theme Parks, Marketing, and Weddings & Events. At Disney I learned not only the importance of customer service, but how to communicate with people from all backgrounds, all ages, and with all levels of energy and enthusiasm.
In 2013 I was brave enough to open my photography business and, quite rapidly, I was able to leave the Disney Parks. My business sky-rocketed and in 2017 alone, I photographed 75 weddings.
My work has been awarded internationally, standing out against some of the best photographers in the world. In 2017 I was nominated one of the 30 top "rising star" photographers by an international photography publication, which was a huge honor.
I rapidly grew from competing in international imaging competitions to judging them – in 2018 and 2019 I had the extremely humbling experience of working along the industry's finest photographers, and I was able to finally start giving back to the industry that gave so much to me.

During this path, I have had the honor to share bits and pieces of my journey with other aspiring and seasoned photographers to inspire them to never give up on their dreams. If you would like to read one of the most recent publications and get to know a bit more about me you can click here.
the path to gulf breeze, florida
Why Gulf Breeze? I never imagined my career in photography would take off as it did. I was simply pursuing my passion and trying to raise my son as a single mom. Most of my clientele was fascinated by my sunset portraiture, but the beaches were a far drive for me, coming from Orlando. I spent so much time on the road, time that I could be spending with my son.
I am so very thankful for Central Florida and all the opportunities it brought, but deep inside I knew I needed to change some things, and seek a better education for my child.
I started researching places that balance quality education, family time, and outdoor life, and would remain ideal for my photography business, with less time on the road. Friends and fate pointed me in the direction of Gulf Breeze. It all fell into place and I am in absolute love with the area.
Gulf Breeze has extraordinary education, it is family oriented, and runs at a slower pace – both my son and I craved that, so much. It reminds me of home – a stunning yet quiet coastal town with four seasons.
After hundreds of weddings around the Orlando, Tampa, Saint Petersburg, and Sarasota areas, it was time to move. I remain extremely thankful and truly enjoyed my time in Central Florida.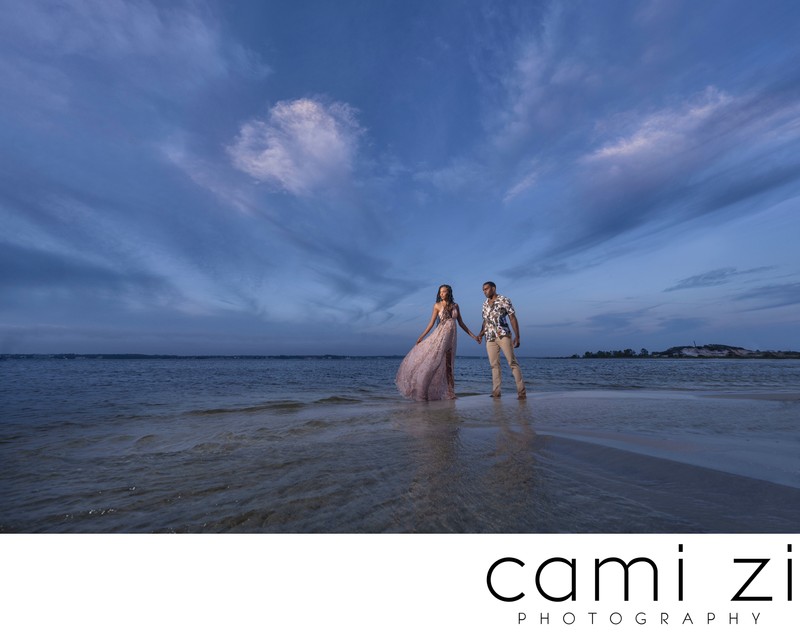 Send me a message, I would love to learn a bit more about you and your event.