THERE IS POWER IN LOOKING UP AND SEEING A PORTRAIT THAT REFLECTS WHAT REALLY MATTERS TO YOU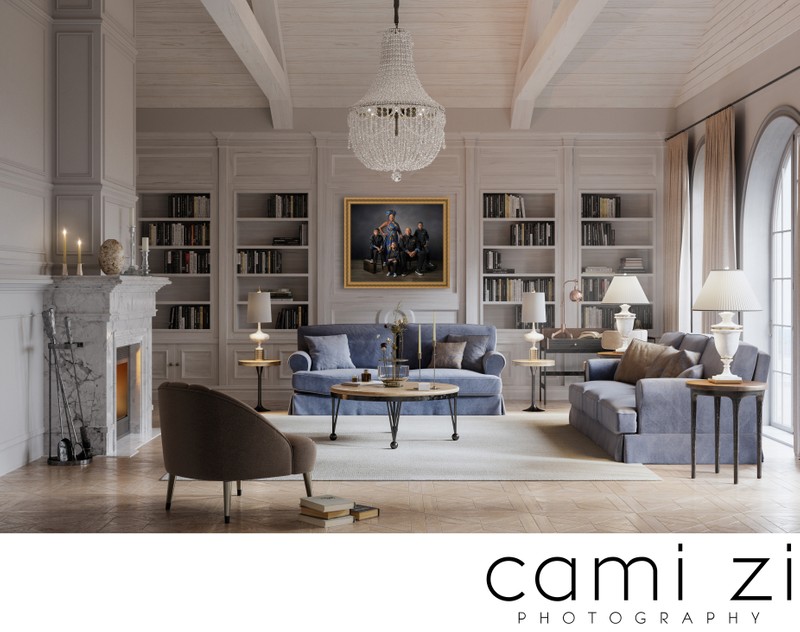 You give your all to your family - your sacrifices for them would be impossible to count. You love them more than anything, so you keep going. But if we're honest, there are days you feel a bit worn out, too.
What if you stepped out of your everyday for a bit and created a portrait that showed your strength and resilience? What if you hung that portrait on your wall, and every time you looked at it, you saw and felt your hard work validated and celebrated?
What would change if you could feel that way every day?
"Her ability to capture the beauty of family for a lifetime treasured heirloom
is an indescribable gift." - D.R. Anderson
Together, we will create images like these of your family. Before you even leave the studio, you will have chosen your favorites and sent them to be made into wall art. We'll be with you every step of the way. When you finish here, you're completely done, no further homework - the finished art will be on your walls within a few short weeks.
---
"I would honestly give 10 stars if the option was available. The quality of these portraits are top tier. I was amazed by how the final product looked. We are definitely lifetime customers!" - Phylicia G.
"Our family truly enjoyed our time spent in her studio and her vision captured the very essence of us. We felt like movie stars that day." - Kristen J.
"Cami was simply AMAZING! Patient fun, and she made us feel super comfortable! From the first time we chatted on the phone until I met her in person she's been warm and professional! She took her time with my kids (6 and 2) and captured the essence of who they are perfectly!" - Ashley M.
"Cami made this process SO easy and enjoyable! She is extremely personable and professional. She touched base with me several weeks before my photos to get to know me and my family; then she even helped me narrow down our outfit choices so we could look our best. We have a toddler (under 2) and she kept him engaged and smiling the entire time. The ability to view your portraits immediately after the shoot is incredible! They all looked SO good! I wanted them all! I would recommend Cami Zi Photography without hesitation to anyone and I will cherish these portraits forever." - Stephanie B.
"We can't wait to hang these wonderful Christmas pictures of our son up year after year... and to come back and take our family portrait!" -Tina G.
"She helped talk us through some sizing ideas and discussion but never once pushed us to do anything specific nor push us to even purchase anything! That made the whole process that much better because we weren't feeling pressured at all. I highly suggest working with Cami if you are looking for some heirloom type photos and you won't be disappointed!!!" - Jennifer G.
"This was just the best experience all around! The kids took a shine to her immediately. Once we got the products back, just WOW! The quality is amazing, and we will have these wonderful pictures forever! We are so happy we found you, and we look forward to having our family portrait taken by you next year! -Ashley R.