PORTRAITS ARE POWERFUL
Let's create a beautiful portrait of your family. A magic mirror that picks you up when you're feeling down, a daily reminder on your wall of your love, potential, and strength.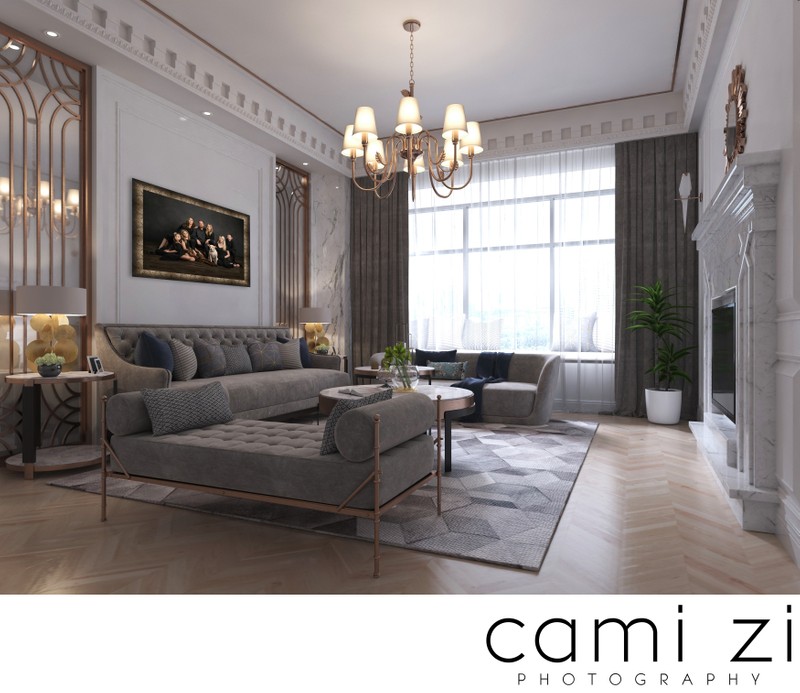 It absolutely takes having your own portrait on your wall to fully understand this. They ground you, remind you what is truly important, and validate all the hard work you put in every day. They make you feel beautiful even when you have forgotten all about self care because the hamster wheel has spun faster than you can control. On tough days, they help you see how powerful you really are.
When you come to us for a portrait, you step back from the daily grind, and take the time and care to honor your family. The result is an honest-to-goodness heirloom. One that will stay in your family long past when everyone in the picture changes. It will still be there for generations.
Some people see these portraits and wonder if their family can really do that. The people in the images look elegant and strong, but you might feel more casual day to day. We encourage you to take time to scroll through the gallery and see how many individual styles of families there are. All of these are everyday families with full calendars, just like yours, and they were so happy they took the time to do something special and create portraits for their walls. We bet you'll feel the same way. In fact - don't say we didn't warn you - you will probably want to come back and do it again.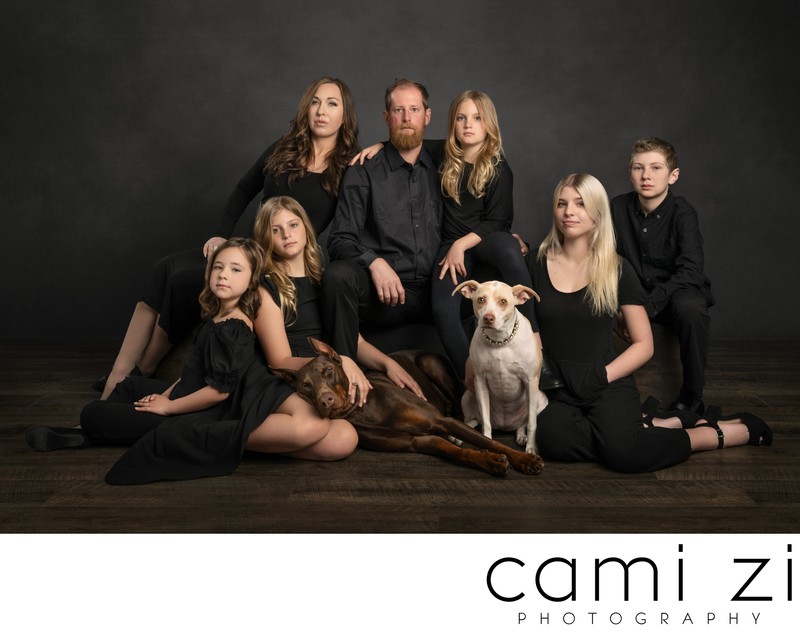 Here is how it Works
Plan with Us
Our phone consultation will help us get acquainted. We will learn more about your family and what you want to see in your portraits. We'll also help plan your wardrobe and offer tips to get the most out of your day. Please reach out when you have questions about your outfits, we will be happy to give you suggestions and input. We're here to help.


Visit the Studio
Our private studio is perfect for families: Privacy, easy access, parking, air conditioning, a changing room, restroom, no need to reschedule around weather. You will be the only family here during your appointment.
Feel Like A Star
During your portrait session, you will feel at home. We make sure you feel comfortable and know exactly what to do. Your family will be treated with kindness, patience, and empathy, and you'll have a great time!
Get Comfortable
When your portrait session wraps, you'll take a 10-15 minute break, change, and relax. We will prepare the best selection of images for your viewing and ordering session.
Select & Order
We'll welcome you into our theater style viewing area, where you'll view your images in real wall size. No guessing. See different sizing, cropping, and framing, and I'll help you make a well-informed decision about what to order for your wall. After all, this piece will stay in your family for generations to come.
The Price
The Portrait Session $500 and it covers our time. If you decide to make a purchase, that amount is fully credited towards your purchase.

We specialize in wall art but also offer albums and collectors boxes made specially for those to treasure variety and adore more than one portrait.


The cost of fine art pieces vary; starting at $500 and can go over $6,500-. The amount you choose to spend depends on what you are looking for and what you would like to achieve. Be confident that you will get a result that is ideal for you.
Delivery
In 6-8 weeks, your wall art will be ready. You can pick it up or have it delivered to your home. All of our offerings are created with the highest quality materials, with every portrait produced and finished like art.


It is an incredible feeling to hang your wall art in your home. Walking by your powerful portrait daily will only increase its value to you as years go by.




Finish Options
Once you select your favorite portrait and wall art I will show you the finishing options so you can see it in person.
Classic Finish
This is the standard finish, stunning wall art with the look and feel of photography.
Your portrait will receive a special treatment to enhance the overall look, down to the very finest details, making sure you look your absolute best.
This process truly brings your image to life. Every portrait ordered will receive this treatment, and it is available in every size.
Every framed portrait purchased is finished in canvas, mounted to sturdy Masonite. As an option, it may receive a clear coat of lacquer which is applied in real brush strokes, adding texture and serving as an additional layer of protection to your stunning art piece.
Masterpiece
The Masterpiece finish is our most exquisite finish. It dresses the walls of distinguished homes and families who appreciate art and a timeless feel of well-crafted paintings. Masterpiece portraits are exclusively available for framed canvas portraits 30" inches or larger.
Our studio artist creates each painted portrait in a specially designed software. This allows him to select the brush, mix colors, select the perfect amount of paint to apply, choose the angle and pressure, all through a combination of artistry and top of the line technology.
The same care and attention is also translated to the print process. We have partnered with some of the best print masters in the country. The resulting piece of wall art is rated for over 100 years without fading.
The final result is unparalleled.