Fine Art Nude Sessions
Investing in fine art portraiture is an investment in yourself.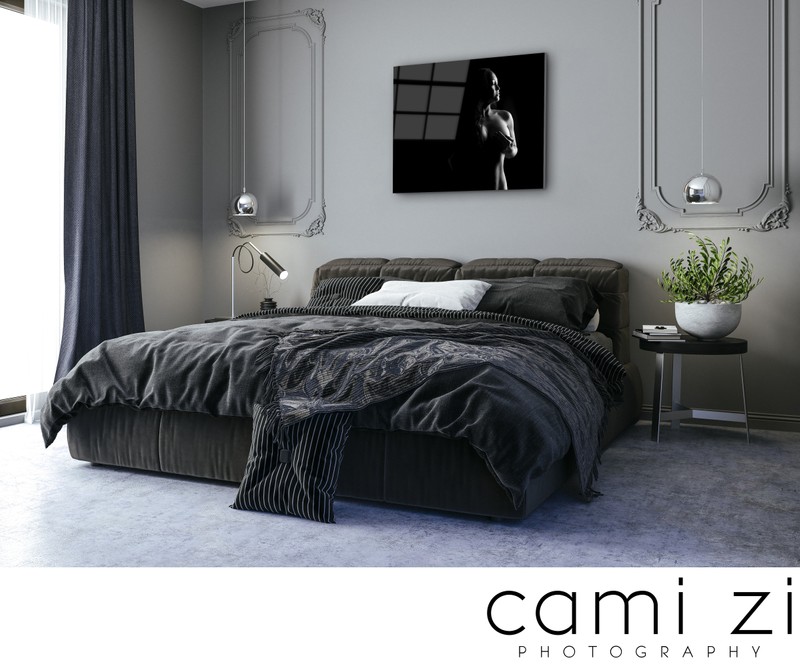 It's an opportunity to celebrate your unique beauty and showcase it in a way that makes you feel proud and confident. Our portraits are more than just photos on the wall; they are works of art, elegant and timeless.
Our prices reflect the time, skill, care, and attention to detail that we put into every single portrait and experience. Our packages include a consultation to discuss your vision and style, hair and makeup tips, and a fully guided private photoshoot.
Our session fee is $500, it includes a pre shoot consultation, and we reserve the studio for a full 3 hours for your portrait experience, so that we can take our time in case you need time to feel comfortable and adjust to poses without feeling rushed. Your session fee also includes the reveal appointment, where you return to the studio so that we can go over all your images..

Individual 10" fine art matted portraits start at $400 when purchased individually.
Collections start at $1800 for a selection of 6 portraits, and wall art starts at $1000 for our petit framed portrait (14"). Major credit cards accepted and payment plans are available upon request.
We will work with you every step of the way to ensure that you feel comfortable and confident throughout the process.

Displaying elegant portraits of yourself in your home is a daily reminder of your strength, beauty, and confidence, and we are honored to be a part of that journey.
"Confidence is the sexiest attribute a woman can have. If you feel good, you'll look good"