What is Fine Art Nude Photography?
WHAT IS FINE ART NUDE PHOTOGRAPHY?


Artists have painted the female body for centuries, featuring all kinds of shapes and curves in a long celebration of beauty. Fine Art Nude Photography is inspired by this tradition - we create elegant and tasteful works of art with you and your strength at the center. Our all-female team will guide you every step of the way.
We embrace this style of artistic portraiture because it offers something unique: We are so often judged by our makeup and clothing that when you are able to shed all of it and get to your most vulnerable place, you can see who you really are, and how beautiful your soul really is.
There is tremendous emotional release waiting on the other side of that experience.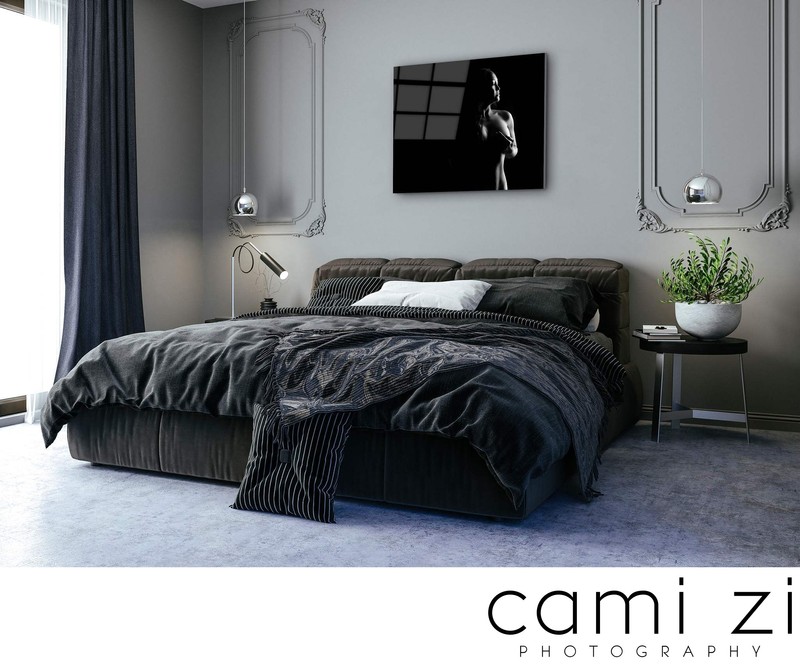 What Is The Difference Between Fine Art Nude And Boudoir Photography?
Boudoir photography typically captures intimate and sensual images in a private setting like a bedroom or hotel room. The aim of boudoir is often to create romantic or provocative images that evoke intimacy with the viewer. Boudoir photographs are often created as gifts for partners.
Fine Art Nude, on the other hand, is created for an audience of you.
Instead of prioritizing how another will view you, the session offers a healing gift of seeing yourself with a whole different perspective.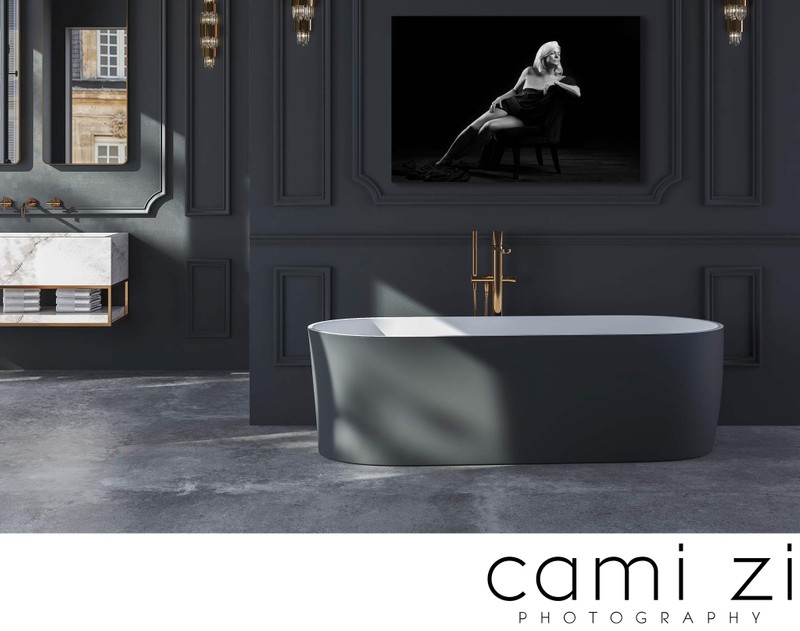 What Is A Session Like?
Sessions take place in a private studio. We will greet you with kindness and meet you with intuition. A 3 hour block is set aside for you, and you will not overlap with other clients. We don't photograph for the entire 3 hours, this just gives us plenty of time to go at your pace, take breaks, and feel at ease.
We use light, shadow and stunning silks to conceal and reveal with intention so that we can create powerful works of art.
You will have the opportunity to see some early shots right as they come out of the camera. When women see their first shots, they feel a wave of relief, pride, eagerness to keep exploring. They also leave the session feeling lighter and brighter. Even without even seeing their full spread of images yet, they walk out the door telling me how happy they are that they did this.
What About Privacy - How Can I Display These In My Home?
You may decide to create a dedicated room or space in your home that helps you re-energize and reconnect with your beauty and courage when you have a tough day. We will create a masterpiece to hang in the place of your choice - often your bedroom, bathroom, or closet/dressing area.
We respect your comfort and wishes at every turn. If you'd like to keep your work more private, we can prioritize anonymous crops (where no one can identify that it is you in the wall art), or create a collector's box or album that you can pull out whenever you need a tangible reminder of your strength and beauty.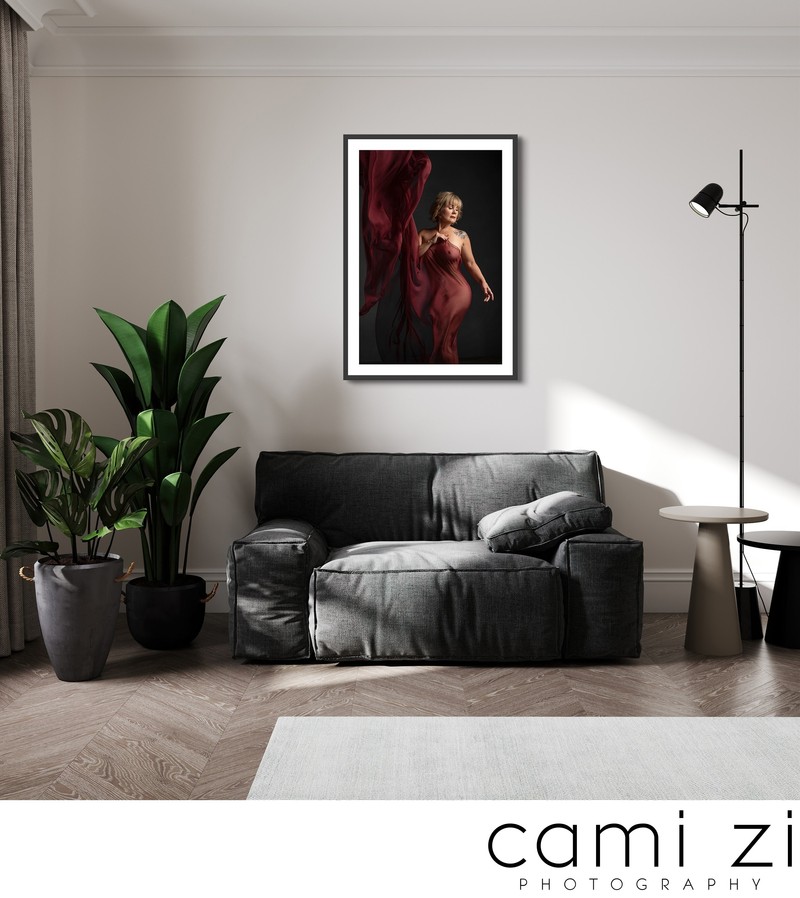 What Is Included? How Much Does It Cost?
Your session fee includes:
Consultation. A chance for me to learn more about you, discuss details, and plan your unique photoshoot.
Private portrait session. An all-women team will be ready, and the studio is reserved for 3 hours so there is no rush plus time for breaks.
Expert posing guidance. You do not need to have any knowledge of posing - you will be individually coached and posed to flatter your beautiful body and create tasteful, elegant artwork.
Private reveal appointment. Return to the studio to view your final images and choose how to keep them. Your fee includes your first 10" matted portrait.
The session fee is currently $1200, which will likely increase with demand as studio time is limited. If you're interested, let's talk on the phone!
What is Fine Art Nude Photography?