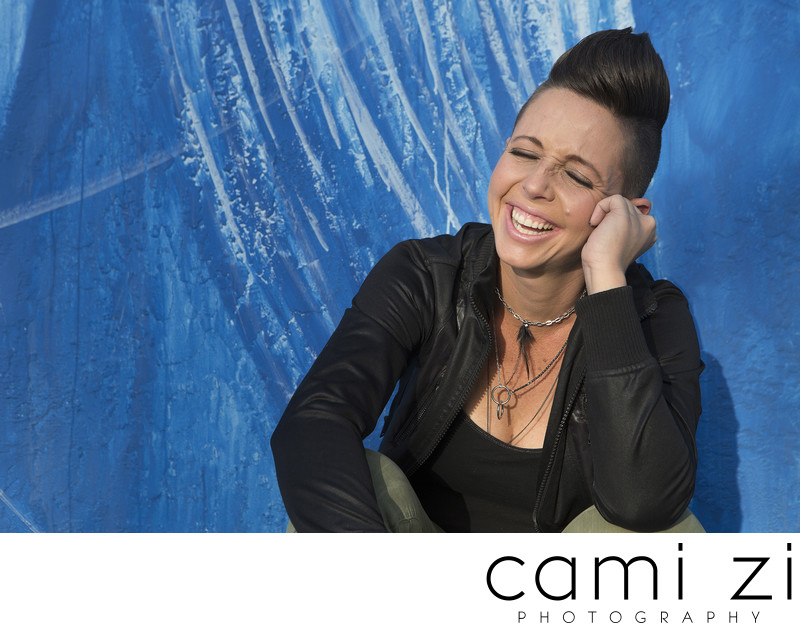 *portrait by Andreina Duven
About me
---
Why Cami Zi?
I'm Camila Grudzinski. No one ever calls me Camila and I was once told Cami Grudzinski sounded like I was an angry polish lady and was given the greatest business advice ever, by my mentor Jerry Ghionis, "change your business name to Cami Zi Photography".

Cami Zi is easier to spell, pronounce, remember, and it has a bubbly, upbeat sound, spunkier personality - a lot more like me.
Who Am I?
I am Professional Wedding Photographer based in Gulf Breeze, Florida - just a few minutes from Pensacola. I have just relocated, seeking a better school system for my son. I can take stunning images, run my own business but I am a mom first. I am a solo mom of a very funny and kind hearted 9 year old boy. My son is my best friend and often wiser than me.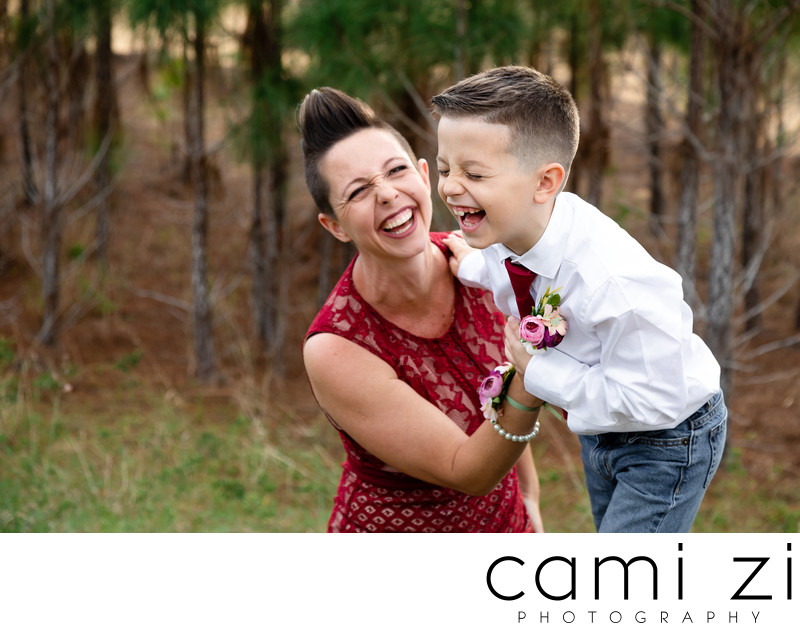 Why Weddings?
Born and raised in Brazil, I moved to Florida in 2003 after earning a scholarship to pursue a double business degree between Florida Atlantic University and my Brazilian school UNISUL.
Business was not my degree of choice as my heart always pointed towards photography, but I didn't want to disappoint. I wanted to take pictures. I didn't have a camera, so I read many photography books throughout the years.
Life went on, with some amazing moments to enjoy and some tough moments to grow from. I faced a very challenging time when my son was born, after which a neurologist told me I couldn't live a normal life anymore. I was determined to prove the doctors wrong. I decided to focus on my passion to become stronger, happier and to make my son proud - I focused on my one passion - photography.
A photography position at Disney got me started with my professional career, it helped me learn not only technical skills but excellence in customer service. I am fortunate to have earned the respect of my peers after seeking continuing education in photography, earning awards in some of the toughest international imaging competitions in the industry.
Weddings connect all dots. Being away from home has made me appreciate the love and family interactions from a different perspective. Images are the only thing that will stay with you forever. It warms my heart to be around your loved ones and to capture all the love from my unique viewpoint.
"I spent weeks researching photographers, and none of them came close to the reviews left for Cami. Every word is true. She is the life and soul of the wedding - and every single one of my guests raved about how warm, friendly, talented and just generally amazing this lady was! It felt like we had our best friend beside us taking our wedding photos." - Catherine
Send me a message! Let's chat!