Exclusive family portraits Serving Crestview, FL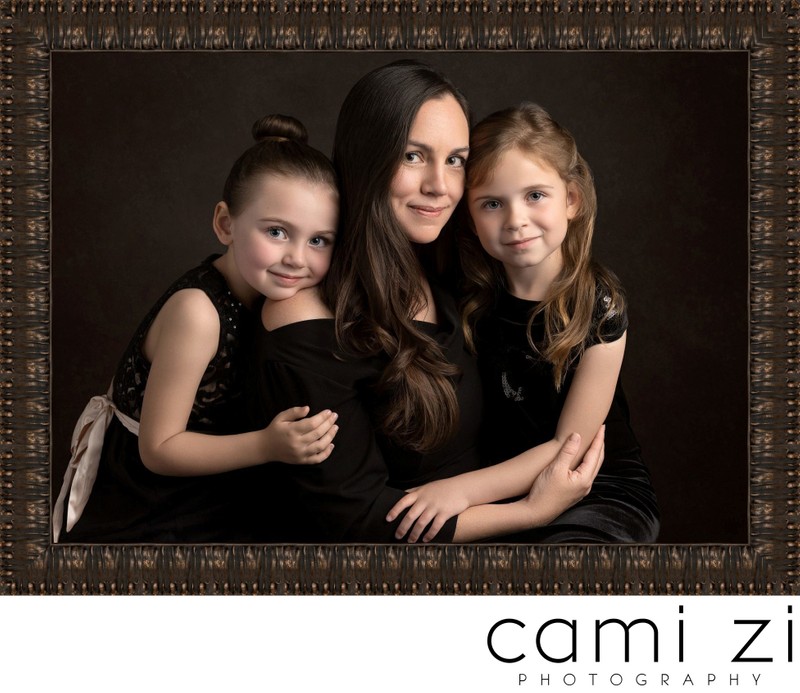 Family portraits are an important part of documenting your family for future generations. Our Florida-based studio provides high-quality photography services in the Crestview area where we specialize in crafting fine art portraits as keepsakes or gifts.
It's not always simple to locate a portrait artist that can represent the love and sentiment of your family in an attractive manner. We understand the importance of preserving memories, and our mission is to create lovely fine art portraits for families. We want your photographs to be timeless and iconic, so we work with you one-on-one to capture the essence of who you are. We understand that every unique moment is precious.
You deserve focused sessions because every moment matters just as much now as when they were first captured on film. This way you get more personalized service tailored specifically around what speaks volumes about who you really are.
Portraits that are timeless and lovely

Access to a fine-art photography family studio near Crestview

Bring your moments to life with vibrant, high-resolution family portraits

Family love is all around us, share it in an elegant yet artistic way

Capture the joy of each member of your family
Get a fine-art family portrait experience with Cami Zi
One of the most essential components of fine-art photography is to convey and capture emotional and personal experiences. Fine-art photography, which does not employ dialogue or commentary, is a form of nonverbal storytelling. Cami Zi Photography is a family-owned and operated indoor photography studio in Crestview, Florida for families.
We give your family portrait photos a unique artistic touch that will last for years to come. Cami Zi takes her time every step of the way. She pays attention to detail from start to finish before, during, and after each session so that no part goes unspotted or unnoticed because Cami's clients' satisfaction is the top priority.
Let us provide you with a lasting family portrait. With our 10 years of experience and dedication, we are confident that your portraits will be passed down through generations to come.
The Indoor Photography Studio Experience with a Pro
Over the last decade, I've shot over 500 weddings, so now I've started my very own family portrait studio in Florida. The desire for a one-of-a-kind experience that could not be found elsewhere grew as the families I worked with expanded. My most loyal clients enjoy being able to enter this lovely environment, where they may feel relaxed while still feeling pampered. It's just the families, the camera, and me.
Here are some of the benefits of my Gulf Breeze Portrait Studio:
Climate-controlled environment – the studio is a must-go for an indoor photography experience. We guarantee that you will be comfortable in our temperature-controlled environment.
Easy parking – a portrait photography studio with easy parking and location. There is plenty of space for you to park your vehicle.
Privacy – the perfect location for your intimate pictures. We provide you with exclusive seclusion and handle everything that may arise so that family members can focus on what matters most: being themselves.
Time flexibility – Whether you're looking for a portrait of your family during the day, at night, or in between, there will be the proper lighting.
Pets are welcome – the space is dog and cat friendly, so bringing your canine or feline companion with you on the family photo shoot won't be an issue.
Looking For A Family Portrait Studio near Crestview?
Cami Zi Photography is a renowned photographer that specializes in capturing your family's timeless moments. We're here to document your amazing story and keep those memories alive for you. We'll work with you to create a tailored portrait session that will meet your needs. We are here to help you tell your story through stunning photographs that will be treasured.
You deserve extraordinary family portraits. That is why my staff strives for outstanding client service from start to finish, ensuring that each interaction with us is pleasant and stress-free. We believe in providing exceptional service to our clients, which is why we are so meticulous and cautious about everything. When you pick us as your family photographer near Crestview, we want you to know that you made the best decision possible.
Let us handle all of your family photographs.
Make a reservation today.