Family Portrait Photographer Navarre, FL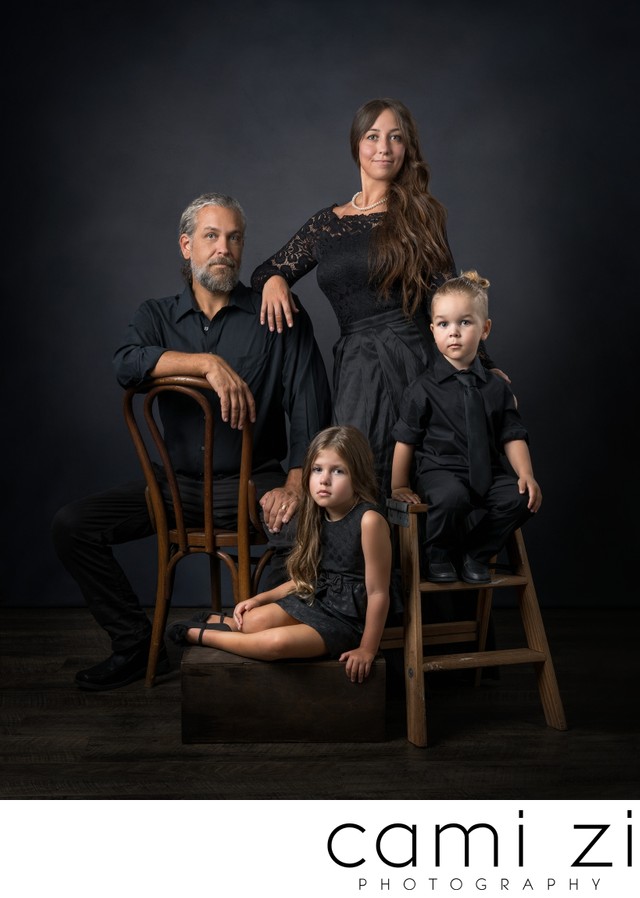 Capture the essence of who your family is with beautifully crafted portraits. A family portrait photographer in the Navarre, Florida area is on hand to help you document your most cherished memories and the people you love.
Finding a portrait artist who can translate the love and emotion of your family in an elegant way is not always easy. We know how important it is to preserve stories, & our passion is in creating beautiful fine art images for families. Our portrait sessions are designed with you and your loved ones in mind so we can shape every precious moment perfectly.
Timeless and elegant portraits that you'll love

Bring your memories to life with vivid, high-quality images

Share the love of your family in a classy yet modern way

Capture the laughter and happiness that your unique family shares
Fine Art Family Portrait Artist — Cami Zi
One of the most important aspects of fine-art photography is to show and capture emotional, precious, and personal moments. Fine-art photography tells a story without any dialogue or narration.
Cami Zi Photography is an exclusive family indoor photography studio serving the Pensacola Area in FL. We offer an artistic flair to create timeless memories for years to come. Cami Zi provides the best attention to detail on each step of the way before, during, and after your session. With +10 years of experience and this dedication coupled with our passion for excellence, we are confident your family portrait will last forever and be passed down through generations.
The Indoor Photography Studio Experience
I have photographed over 500 weddings in the past 10 years, and now, I've opened a private studio. As my clients' families grew so did their need for an exclusive experience unavailable at other places. My most distinct clientele love being able to come into this beautiful space where they feel relaxed yet pampered, all while feeling like it's just them, me, and the camera.
Here are some perks of my Gulf Breeze Portrait Studio:
Climate-controlled environment – this studio is a premier destination for indoor photography. We ensure you will be comfortable in our climate-controlled environment.
Easy parking – indoor photography studio with easy parking and easy-to-find location. There is ample parking available for your convenience.
Privacy – a place to have your intimate portraits taken, our studio is the perfect site. We offer top-of-the-line privacy and take care of everything so that your family can focus on being themselves.
Time flexibility – it doesn't matter if you want your family portrait at the day, afternoon, or night; there will be the proper lighting.
Pets are welcome – the studio is pet-friendly, so bringing your furry pal with you on the family photo shoot won't be a problem. We welcome pets of all shapes and sizes.
Looking For A Family Portrait Studio Near You?
Cami Zi Photography is an award-winning photography studio that specializes in creating timeless portraits of your family. Our goal is to capture your unique story and preserve those memories forever. We'll work with you to create a custom portrait session that fits your needs. We can help you tell your story through beautiful images that will be cherished for generations to come.
You deserve more than just another photo sitting – you deserve something special. That's why my team works hard to provide exceptional customer service from beginning to end, so every experience with us is enjoyable and stress-free. We want our clients to feel confident knowing they made the right choice when choosing Cami Zi Photography as their family photographer in the Navarre, FL area. Let us take care of all of your family portraits.
Book an appointment now with Cami Zi Photography.