Photographer near Niceville, FL For Your Entire Family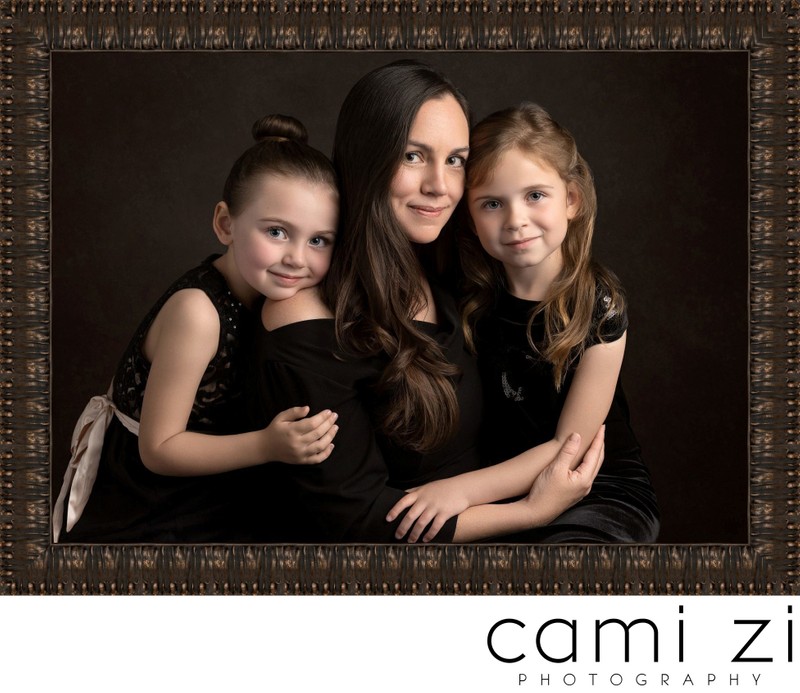 With carefully created images, you can preserve the essence of who your family is. A photographer near Niceville, Florida, will assist you in capturing your most cherished memories and the people you care about.
Finding a portrait artist who can communicate the love and emotion of your family in an attractive and classy way is not always simple. We understand how crucial it is to preserve tales, and our specialty is producing beautiful fine art photos for families. Our portrait sessions are custom-tailored to fit your needs and those of the people you care about so that we may catch every precious moment.
You'll have your most treasured memories captured in a classy way

Preserve the essence of who you are as a family unit

Bring joy into your life with beautiful photos of loved ones

Get the perfect gift for your loved ones
Cami Zi — Fine Art Family Portrait Artist
The ability to immortalize emotional and personal events is one of the most beautiful aspects of fine art photography. Fine art photography has no dialogue, yet it tells a narrative all on its own.
Cami Zi Photography is a premium family indoor photography studio serving Niceville, FL and surrounding areas. We provide a creative touch to help you build lifelong memories. Cami Zi pays careful attention to details before, during, and after your session at every stage of the process. We have over ten years of expertise. With this commitment coupled with our love for excellence, we are confident that your family portrait will last forever and be handed down through generations.
The Indoor Photography Studio Experience
I've shot over 500 weddings in the last ten years, and now I've started my own studio. My clients' families grew as they expanded, and their desire for a one-of-a-kind experience that couldn't be found elsewhere increased as well.
My clientele often raves about how I make them feel in a way they haven't felt before with someone behind the camera. Many have told me it is like no one else exists, just their families and the camera, and everything feels just perfect for them - even when we are shooting together, each person's individual moments shine through as if captured by an invisible eye behind the camera lens.
Here are some of the benefits of my Gulf Breeze Portrait Studio:
Climate-controlled environment – Indoor portrait photography is not only possible, but it's also a delight in this studio. We make sure you'll be comfortable in our temperature-controlled setting.
Easy parking – indoor photography studio with easy parking and easy-to-find location. There is ample parking available for your convenience.
The Gulf Breeze Portrait Studio is a modern, fully equipped portrait studio with an easy-to-use online booking system. It's conveniently located near Niceville in the Pensacola area, with easy parking access.
Privacy – We understand that having their intimate family photographs taken is an important event for many people. That's why we offer the perfect spot to have these fine-art shots done with peace of mind and privacy respected at all times. You'll be able to enjoy making memories without any distractions like no other setting can provide you.
Time flexibility – I can take family photos at any time of day, and the lighting will be there for you no matter when the photo session happens.
Pets are welcome – The studio is pet-friendly, so bringing your canine or feline companion with you on the family photo shoot won't be an issue at all.
Capture The True Essence Of Your Family Life
Cami Zi Photography is a family photography full-service and portrait studio based in Gulf Breeze, FL. We specialize in creating timeless family photographs that will last a lifetime, and our goal is to capture your unique story and preserve those memories for all time. We'll work with you to design a bespoke portrait session that meets your needs. We can collaborate with you to tell your tale through stunning pictures that will be cherished for generations.
Every memory deserves to be treasured. That's why my staff strives for top-notch client service from start to finish, ensuring that each encounter with us is pleasant and stress-free. We aim to provide our clients with peace of mind when they select Cami Zi Photography as their family photographer in the Niceville, FL area. Allow us to handle all of your family photographs.
Click below to make an appointment with Cami Zi Photography.