Welcome
Studio Experience
Welcome to Cami Zi Photography Studio.

After 10 years in business, I decided it was time to elevate my clients experience and focus in creating exclusively quality wall art.
My goal is to create one of the most, if not the most, elegant portrait your family will possess in a lifetime, a true piece of art for your wall that can be passed through generations.
This is not your casual photography experience.
Besides providing my clients with the benefits of an indoor location - privacy, easy access, parking, air conditioning, a changing room, restroom, no weather reschedules , my clients get to review and make their selections images on site, right after the session. No waiting.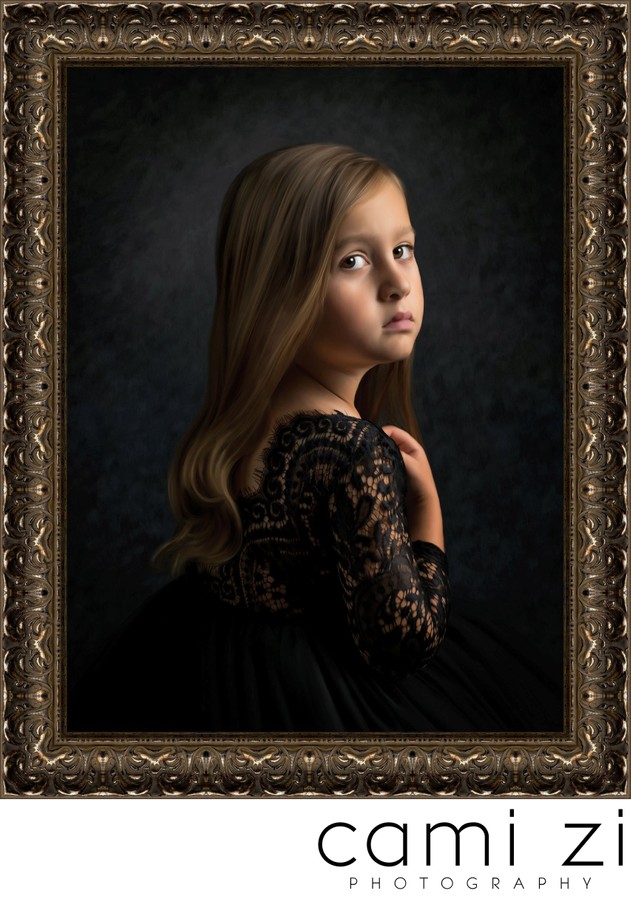 How it Works
Planning
Prior your session appointment we will discuss how the process works. I will give you as much information as I can so that you can better prepare for your portrait.


Your Session
Make sure to communicate to everyone what we will be doing. It is important to have every one on the same page and in good spirit.
Arrive on time with wardrobe photo ready. Wardrobe is such an important piece of your portrait experience. Here is some information on what to wear.
Click Here to Download the What To Wear PDF

We will start by creating a variety of poses and different combinations.

After we wrap your portrait session you will take a 10-15minutes break.

I will curating the very best frames to display for you. You may change into more comfortable clothes while I prepare your viewing. It is a good idea to bring distractions for the kids, so that you can focus on making the right choice for your family.




Ordering Your portraits

You will be welcomed to my theater style viewing area. I'll be displaying your images in real wall size. No guessing. You will be able to see your beautiful portraits, different sizing, cropping, framing. I will help you make a well informed decision - after all, this is a piece that will stay with your family for generations to come.
All products are fine art quality pieces, and they are finished like art.
All decision makers must be present, as the selection process is done same day, on site and only the purchased files are stored.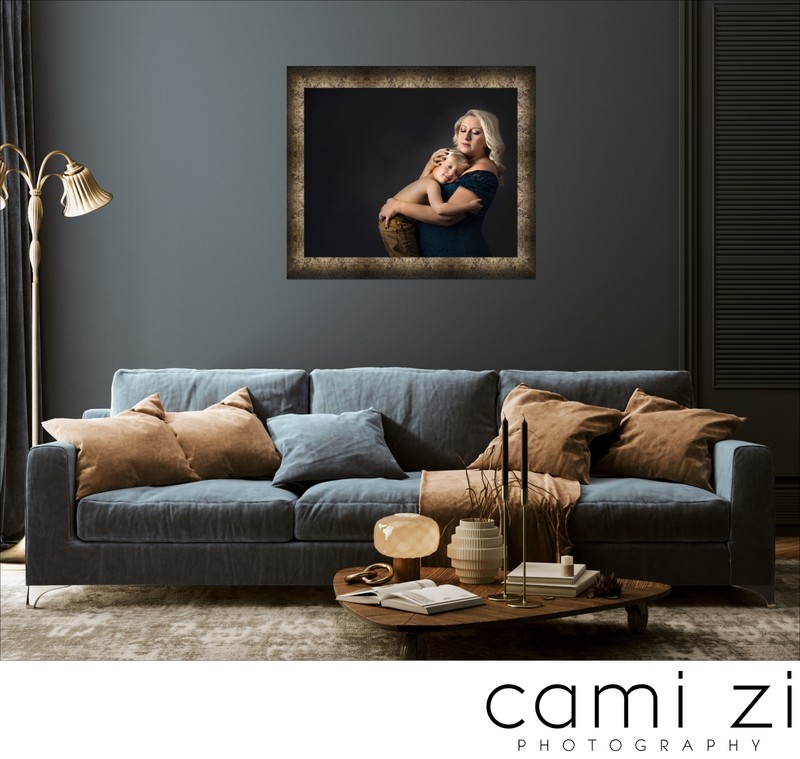 Finish Options
Once you select your favorite portrait and wall art I will show you the finishing options so you can see it in person.
Classic Finish
This is the standard finish, stunning wall art with the look and feel of photography.
Your portrait will receive a special treatment to enhance the overall look, down to the very finest details, making sure you look your absolute best.
This process truly brings your image to life. Every portrait ordered will receive this treatment, and it is available in every size.
Every framed portrait purchased is finished in canvas, mounted to sturdy Masonite. As an option, it may receive a clear coat of lacquer which is applied in real brush strokes, adding texture and serving as an additional layer of protection to your stunning art piece.
Masterpiece
The Masterpiece finish is our most exquisite finish. It dresses the walls of distinguished homes and families who appreciate art and a timeless feel of well-crafted paintings. Masterpiece portraits are exclusively available for framed canvas portraits 30" inches or larger.
Our studio artist creates each painted portrait in a specially designed software. This allows him to select the brush, mix colors, select the perfect amount of paint to apply, choose the angle and pressure, all through a combination of artistry and top of the line technology.
The same care and attention is also translated to the print process. We have partnered with some of the best print masters in the country. The resulting piece of wall art is rated for over 100 years without fading.
The final result is unparalleled.
Delivery
We will be arranging a pick up or delivery depending on where you live. Turn around time is 6-8 weeks depending on the product and level of artistry of your choice.


It is quite an incredible feeling to finally hang your wall art at your home. While it sounds like a monumental project and a considerable investment, walking by a fine piece of art, that represents a time that really never goes back in time, is priceless.

Each piece of wall art will increase its value among you and your loved ones as years go by.