Pensacola Maternity Photographer


pregnancy portraits in the Pensacola Area
After many years photographing weddings, I became close with many couples, and as they grew their families they would reach out to me for pregnancy portraits.
I quickly fell in love with maternity sessions, and creating artistic photographs of such a special times in couples' lives.
Expecting mothers are beautiful, strong, and deserve to be celebrated. Photos with your husband or significant other, any older siblings, and even the family dog can be involved in the maternity session – I will also focus special attention on the pregnant mother and capture that baby bump!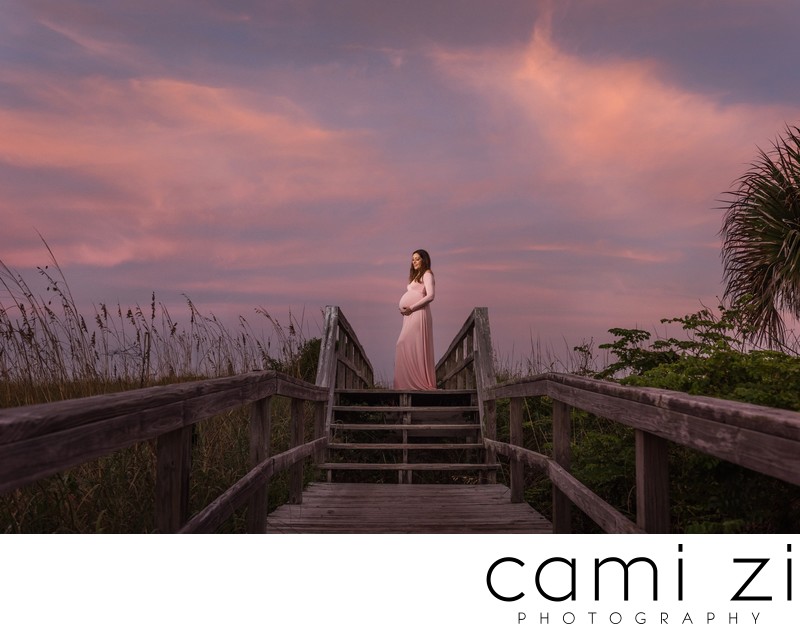 Serving the Florida Panhandle and Alabama Coast
Maternity photos can be taken in my Gulf Breeze studio or outdoors, at a location of your choice.
The skies over the Gulf are stunning: to take advantage of those colorful sunsets, we can plan the session to begin just before dusk.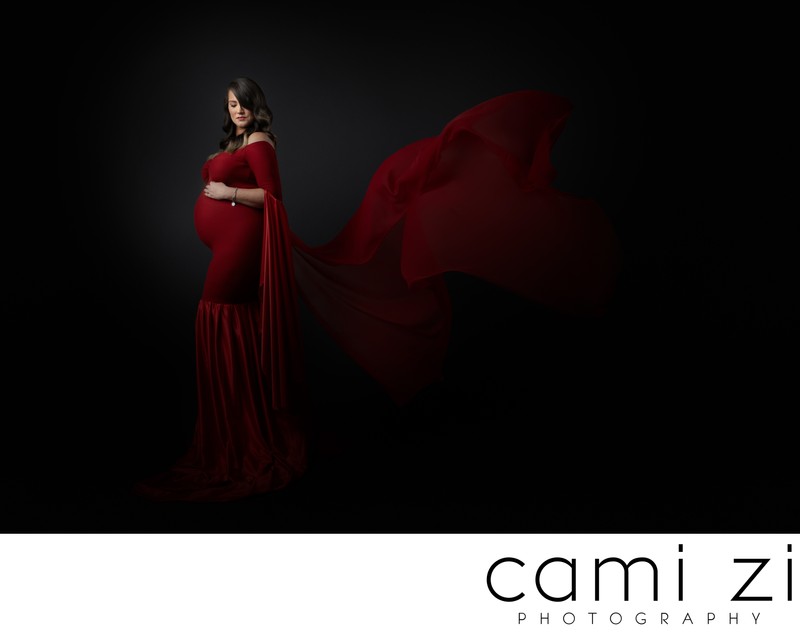 studio maternity sessions in Pensacola
Studio maternity sessions can be dark and dramatic, or light and dreamy, but will always present your pregnant body in the best light. Professional hair and make up is now included with the session fee and you will be pampered by some of the best professionals in the area.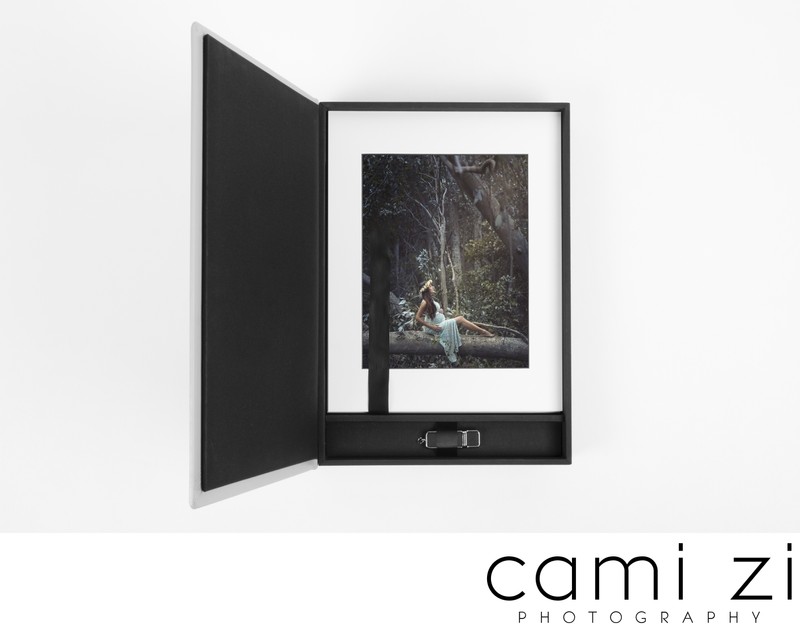 All studio portraits are private, so you can feel comfortable with more risqué images, and feel free to bring along any outfits or sexy lingerie you'd like to use in your photo shoot!

I do offer a selection of gowns that you are more than welcome to choose from.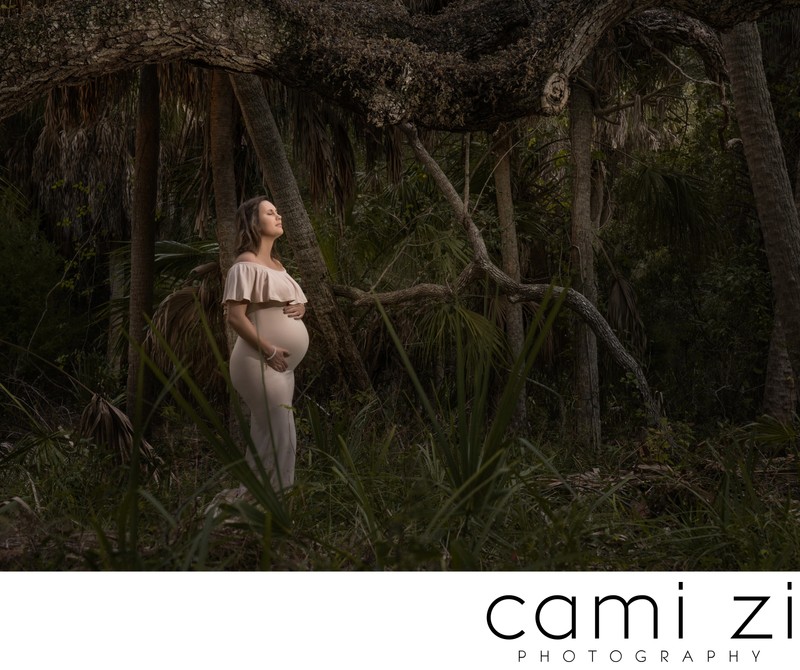 outdoor maternity portraits in Pensacola
Outdoor / environmental pregnancy photos are also posed and lit to show the most flattering angles, but can be on the beach, in the woods, at a park, or anywhere you'd like to go! Destination maternity sessions can be photographed on the Florida panhandle or Alabama Coast, out of state, or in another country.
If you are expecting a new baby (or babies), reach out today to schedule your portrait session. I recommend around 28-36 weeks, or as late as you feel comfortable. Don't push it too far, in case you deliver early.