The Perfect Wedding Timeline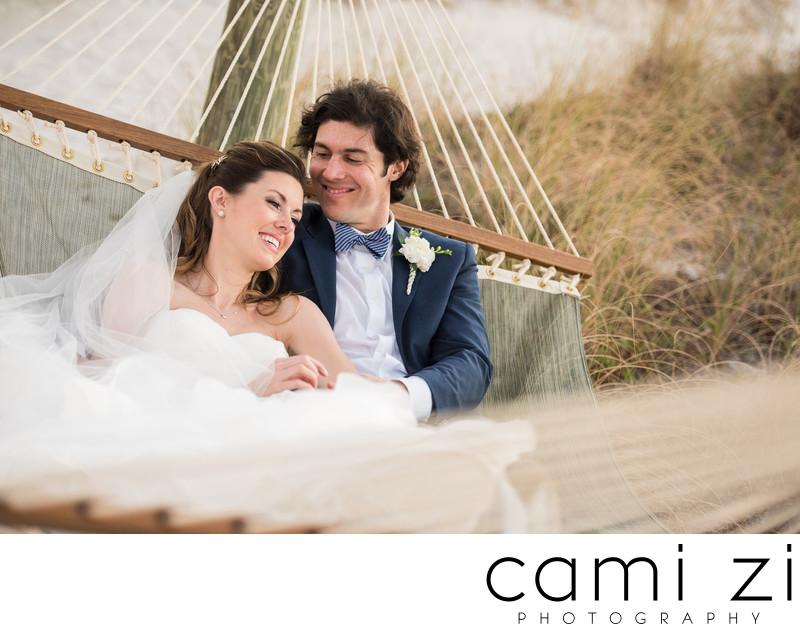 How to Create the Perfect Wedding Timeline
---
My Experience
Photographing an average of 55-60 weddings a year helped me work through many different scenarios and achieve enough experience to help you build what I call, a Stress Free Timeline.

My goal in sharing this information is not only to assure that you have enough time for photos, but also to give you confidence that you are getting the best out of your investment in photography. With all of the money, energy, and resources you put into planning your event as a whole, it's my mission for you to enjoy it with no rush, so you can have these memories to review forever.


"Cami was the most important person at our wedding. I'm not sure it would have gone off as flawlessly as it did without her support, knowledge, and true understanding of what Dan and I wanted from our wedding photos. She was so much more than a photographer, she was basically our wedding day coordinator!" -Maureen


Potential Problems
There are many events that a couple can often forget to take into account when planning their timelines. Events that are completely out of our control, but can certainly affect the course of the day, such as:

* Delays in make up and hair
* Wardrobe malfunctions; small rips, tears or even wrong sizes delivered by rental companies
* Emptying rooms for check out
* Flower delivery delays (check our tips on wedding flowers)
* Moving bridal party and families between locations
* Traffic, parking, loading and unloading


How Much Time Do I Need?
These events are quite common on every wedding day. Here's what I suggest, in order to help you take these events into account:

* Bride Prep and details (one hour - starting when bride make up and hair are close to done)
* Bride Portraits (1 hour and 30min - bride solo, bride's family, bridesmaids)
* Groom Portraits (1 hour - groom solo, groom's family, groomsman)
* First Look (15min-45min)
* Ceremony
* Family Portraits (20min - Immediate family and grandparents)
* Couple Portraits (20-30min)
* Reception (aprox 3hrs)
Preparing For Your Wedding Day Photos
---
This section is to help you maximize your time with me and also help to make sure you can prepare each scene the best way possible.
Here is an example: have you noticed how clean and neat bride or groom getting ready scenes look? The rooms look so photogenic! Believe me, that does not happen naturally. It takes a bit of time and work to clean up a room for photos, but if we can anticipate that need together, we can avoid it and have more time shooting than cleaning!
* Keeping the room clean and neat is part of it! Beds made is always a plus!
* As everyone gets dressed and ready hiding all bags, clothes, etc in the same corner helps clearing the area for photos.
* Water bottles are not quite photogenic - I love recommending my couples using glass cups instead of having water bottles or red plastic cups all over the room.
* Dresses tend to look much prettier when you are wearing it, but if you would like a photo of all dressed hanging, don't forget to think about the hangers, getting it out of the bags and clipping all tags. Wooden hangers are inexpensive and a great option.
* If your bouquet is made of fresh flowers, chances are it will be resting in water. Making sure you have a towel or paper towel available to dry it up will help you avoid getting your dress, and also the bridesmaids dresses wet.
* No hair ties on wrists.

What Happens On Each Time Slot?
---


Bride Prep and Details
I arrive approximately one hour before the time scheduled for you to be fully ready with hair and make up.
I start by photographing any details you want captured such as: dress, shoes, invitations, special family items, and anything else you brought that is meaningful to you and your story.
This is also when I will be capturing some candid photos of you getting your makeup and hair done, and the girls having a little fun getting ready and more intimate moments with your loved ones!
When your makeup and hair are completely finished mom and all bridesmaids should be completely ready and fully dressed, as they might be helping you with your dress.
Even if they are just in the background of images I want to make sure everyone is looking their best! Here you will be photographed getting dressed and then the "bridal portraits" coverage starts.

Side note:
Dad and siblings should also be getting ready at this point, so we can take your photos with them as well.
Bridal Portraits
I can't tell you how much I love this part of the day, and how important it is to really have time for these. It is just so amazing to witness all the emotions and capture it - why rush?


Once you are in your dress we will start by taking a few indoor close ups and some more intimate photos with mom and bridesmaids. After the initial pictures inside usually we will head outside for some full portraits with just you, and you with your bridesmaids. We can either plan a first look with dad or just have them him meet us (and siblings if any) at this time.

We will have your solo portraits and also the photos with your parents, siblings and bridesmaids done at this time.

If you are wondering why I prefer to start with photographing the bride, it is part of the stress-free strategy. Over the years I have learned that most brides don't want to be seen by guests prior the ceremony, but also that delays may occur. Therefore scheduling the bride's photos first is a great way to work around both of these potential problems.

Groom Prep and Portraits
I start by photographing the last details of the groom getting ready. I recommend all other immediate family and guys to be fully dressed by the time scheduled to start the groom's portraits. The groom can be ready up to pants and shirt, and I will capture the final details!


If the guys have boutonnieres these should be available and ready. It is quite normal for the guys to need a bit more assistance to get ready, mainly because they may be dealing with accessories they have never worn before like boutonnieres or bow tie


A few extra tips for the guys:
*How To Place A Boutonniere: The boutonniere is placed on left lapel, centered between seams. The pin used should be hidden on the backside of the lapel. To do so, start from the back of the lapel, going away from the man's chest, going through the thickest part of the stem, and back behind the lapel.
The pin should be centered to avoid wobble, and if the flowers are too big or heavy, more pins should be used for stability, so it will not look sloppy on photos.
*Tying A Bow Tie: If you and/or your groomsman will be wearing a bow tie it is a good idea to make sure everyone knows how to tie a bow tie before wedding day.
Once everyone is ready and looking sharp, I will start photographing the groom solo portraits , groom with parents/siblings, and groomsmen.


We should be finishing this up pretty close to either first look or ceremony time.
Ceremony
The ceremony events are photographed in a photojournalistic way, but there are a few tips too!


* Everyone should walk slowly, no rushing.
* Flowers should be held low, it may feel awkward, but it will look more relaxed and more sophisticated than if you hold up to your chest.
* Smile!
* It is totally ok to look and smile at your guests
* Keep your posture in mind, but relax
* It is ok to have your maid of honor fix your train if needed. No need to over do it, or fix every 5 minutes, but she can help you when you first get to the altar.
Family Portraits

Following the ceremony we will be taking your family Portraits, often called Family Formals. These are portraits with the two of you and your closest family members. This tend to be overlooked on the planning process but it is so crucial to work through these in a timely manner, so I created a section exclusively to guide you through those. Click here to check out tips on Family Portraits.

Couples Portraits
You did it! You are married, you have taken all the important family photos and it is finally time to take the photos of the two of you as a married couple!

If the timeline is flexible, for example - if your ceremony and reception are in different locations - you would want to reserve 45min to 1 hour for these. Reality is, if you have all events on the same venue, we will have about 20 minutes total so we will need to move fast!

The best time for these is 30-45 minutes prior sunset - this will allow us to capture the stunning colors of Florida skies. If your wedding is in the city, than shooting around sunset is not so important.
Wedding Reception
Kyla and Tasha at Everlasting Events came up with some amazing suggestions and valuable info to help you prepare for your reception! Visit the Reception information page for tips on how to best plan the reception!

Contact Cami Zi today to book your wedding photographer!
The Perfect Wedding Timeline