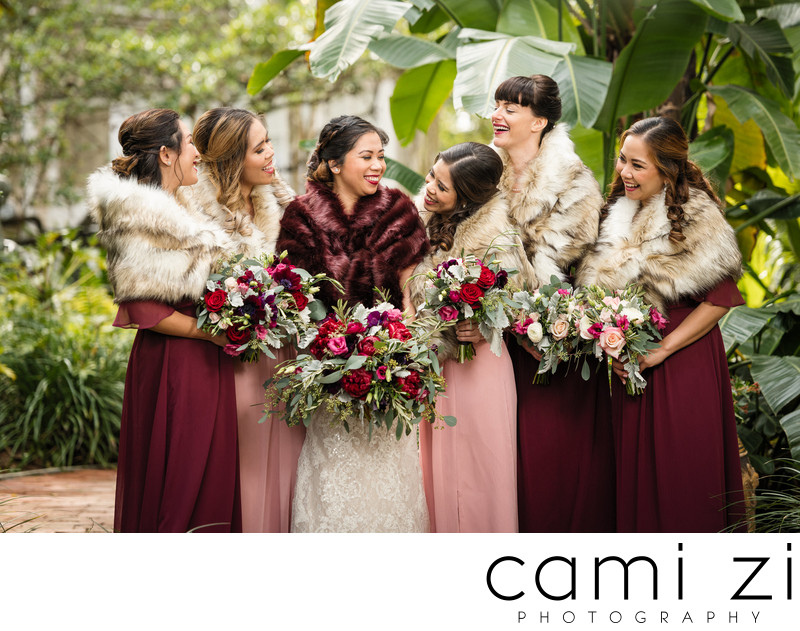 Wedding Flowers
---
There are a few tips I want to share with you regarding wedding flowers, and keeping them looking their best as long as possible.
Time of delivery
Flowers are not a light investment and are a stunning accent to photos. To ensure your flowers are available for portraits, don't forget to make arrangements with your florist to have your flowers delivered on time for your portraits, and not only ceremony. We want to make sure we can take as many photos as we can with your beautiful bouquets.

Take weather/heat into consideration

We are in beautiful, sunny — and often extremely hot — Florida. Following your florist's advice on preventing flowers from wilting is important! Some florists will recommend to have flowers delivered close to ceremony only. If that is the case, it is best to swap the portraits session around in your wedding timeline to ensure there will be flowers in your photos. If this is something you may need to do, we should chat!


bouquet size
The number one thing I hear brides don't realize until their wedding day, is how heavy the flowers are. Unless you really dreamed about a large bouquet, think about something a bit smaller and elegant. Large bouquets are not only heavy, but they may cover too much of your dress – especially if you are petite.

Have a towel ready

This may sound funny but it is actually important, and being prepared can save us precious time! If your bouquet is made of fresh flowers, chances are they will be resting in water. Having a towel ready to dry the flowers will avoid getting the dresses wet, and also avoid a last minute scrambling or drips on dresses.
Contact Cami Zi today to document your wedding day!