My Purpose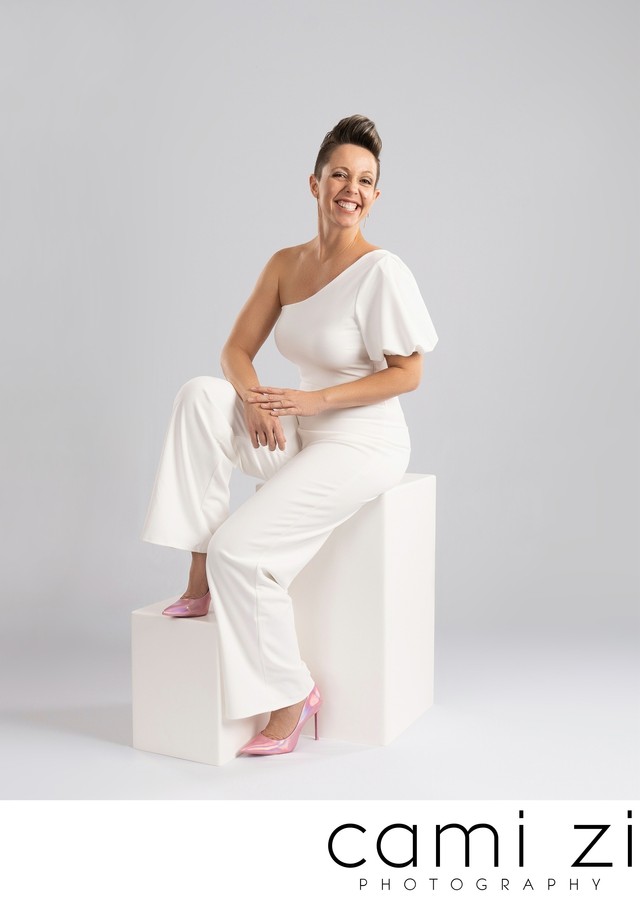 When Kristin, a 51-year-old mother of four, asked to meet me in my studio, I didn't know how my life would change.
She felt ready to celebrate a new phase in her life. She wanted to treat herself and to feel more than beautiful - she wanted to see herself as a work of art.
Our conversation resonated within me, as I always want my work to serve something deeper. While I listened, I had moments of self-recognition: Like her, I have also moved into a new era in my life. With my son more independent, my business thriving, and yes, hormonal changes in the background - suddenly I felt able to reclaim time for myself in ways I never would have imagined a few years ago.
I have spent over a decade photographing women in different settings, both admiring how much they accomplish and seeing how easily their focus can be drawn away from themselves. I have seen how the years of career-building and family-raising pass in a blink, and felt that temptation to compare your face in the mirror to a younger version of yourself.
I felt inspired to create a new type of portraiture. One that allows women to see how stunning they are, exactly as they are. To show up wholly as themselves, and immortalize their beauty through masterful lighting and posing. Because I believe every woman is indeed a work of art.
Kristin returned to my studio to be photographed. I felt nervous at first, yet when I saw her reaction - how freeing it was, how empowered she felt - I knew I was meant to create more portraits in this style. As I opened this offer to the public, spaces filled as quickly as they opened.
And although this work is for them, I find myself fulfilled by doing it over and over again. I learn from every woman who walks through the door. Who opens up to me about things she has been through, who experiences the transformation that comes from seeing herself in a new light. My own life path (one that has taken me from the brink of homelessness in Brazil to winning an International Business scholarship, to building an award-winning business while raising a child on my own) allows me to relate to a huge variety of people. I have a personal conviction that everyone should be treated with the same care and love.
Creating a place where you can walk in, feel at ease, and experience healing and growth through art, is the honor of a lifetime. I would love to hear your story and have you join me next.