Santa Fine Art Experience
SANTA FINE ART EXPERIENCE
*** This experience has ended ***
We invite your children to meet the real Santa
and star in their own golden-edged Christmas Storybook.


All of the magic, no lines to wait in,
a stunning holiday memory they can hold in their hands and pass down through generations.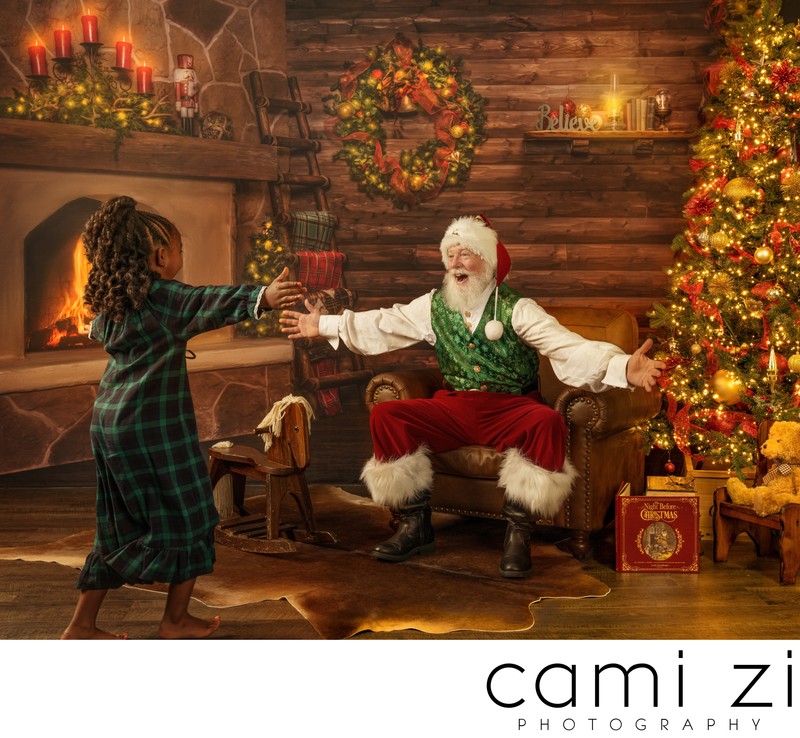 Christmas magic brought to you by the creators of the Storybook Experience
Little running feet, glowing fireplaces, and the distant sound of jingle bells - whether you have these memories of your own, or want to create them for your children, we invite your little ones to our studio to meet the real Santa.
How will they know he's the real Santa?
Well, we will work together with you to make sure Santa has information that only Santa would know. (Wink!)
This is a private, unhurried visit - kids will feel right at home. While they're here, they'll have Santa's full attention, play games, peek inside his gift bag, search for their name on his nice list, and more.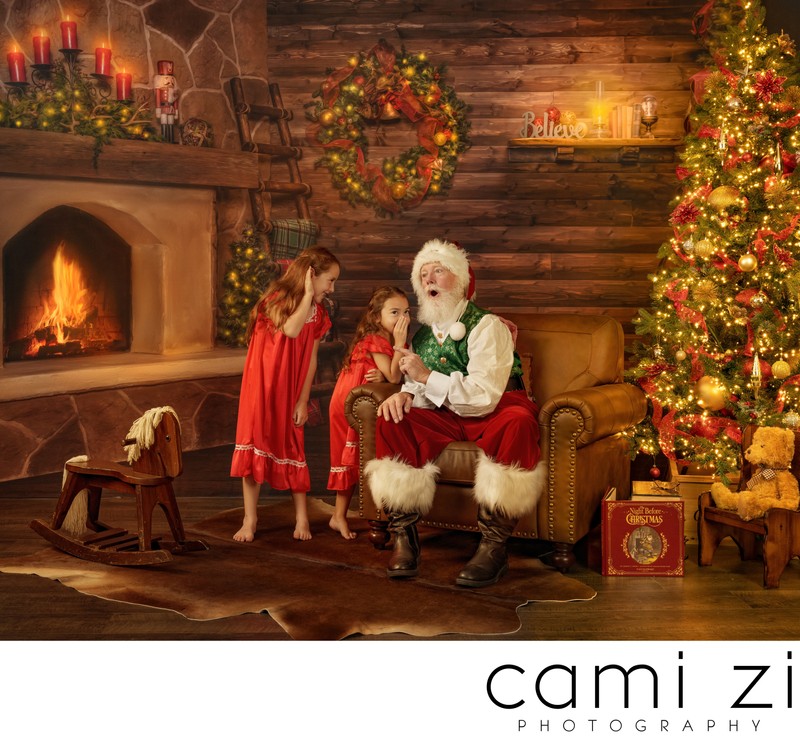 Star in your own Gilded Christmas book
You'll have the choice to turn your images into holiday wall art, or a custom storybook with gold-edged pages. Alongside their images, the book holds a poem customized with their name, celebrating their time with Santa and emphasizing your child's goodness, kindness, and strength.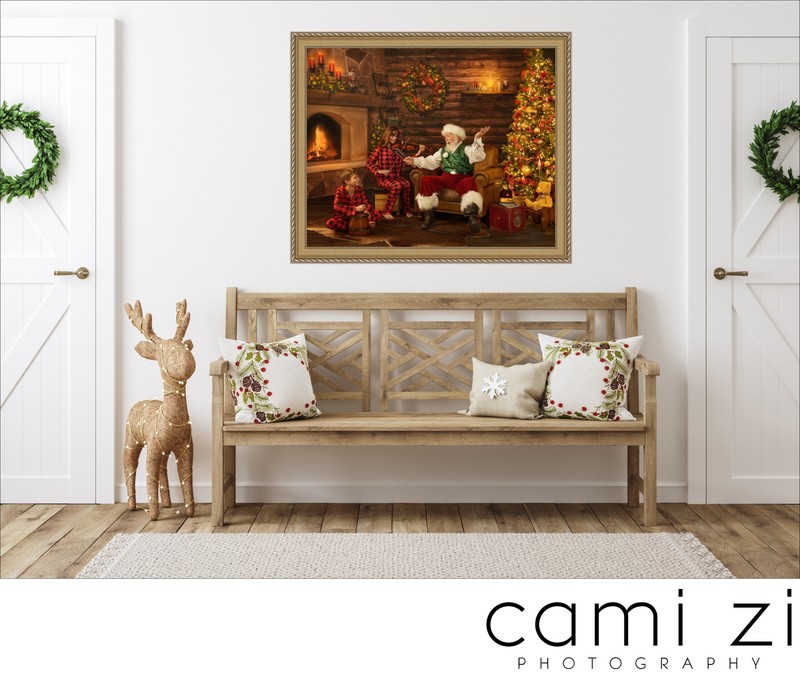 Now is the time to create childhood memories.
Children readily relish goodness and magic, with a sense of wonder and awe. You will never forget your time with Santa.
Imagine a Santa visit that isn't loud or rushed. No crowded lines or mall music.
Imagine your kids getting to warm up at their own pace, with time to let magic unfold and delight land naturally on their faces.
Imagine a new holiday tradition involving hanging a special piece of wall art at your home, or reading a beautiful storybook about them with the real Santa.
Imagine them being able to show their storybook to their own children and say, "Santa is real…let me show you the time I met him."
If you can see it, let's make it happen:
Book Your Santa Visit Now!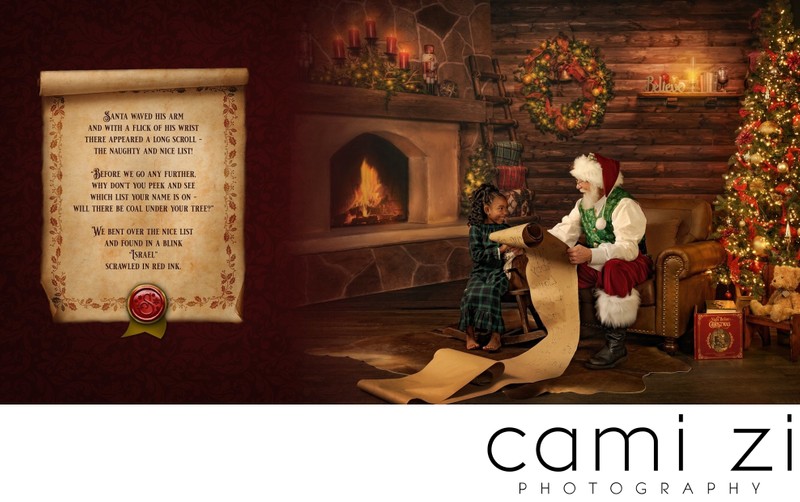 Need-To-Know Details:
* This experience is for everyone. Parents can choose to participate, or not, though we usually have them jump in at one point or another!
* Please schedule each session for families of same household. Extended family sessions must be scheduled back to back - please contact the studio for more information.
* Santa gets a really tied up in December, but he has cleared his schedule to visit our studio from September 8th through early November.
* Your favorite holiday wear or matching pajamas are all welcome - don't forget to bring socks! Emergency wardrobe is available if something comes up.
* Wall Art and Custom Storybooks are available for purchase immediately following the session. We highly encourage for all decision makers to be present during this time.