Storybook Experience
We invite your child to star in their own fairytale.
Relax and watch them enjoy the magic of childhood:
Book a portrait session you'll never forget
*** THE 2023 STORYBOOK EXPERIENCE SEASON IS NOW CLOSED - Thank you for everyone that visited our whimsical set! ***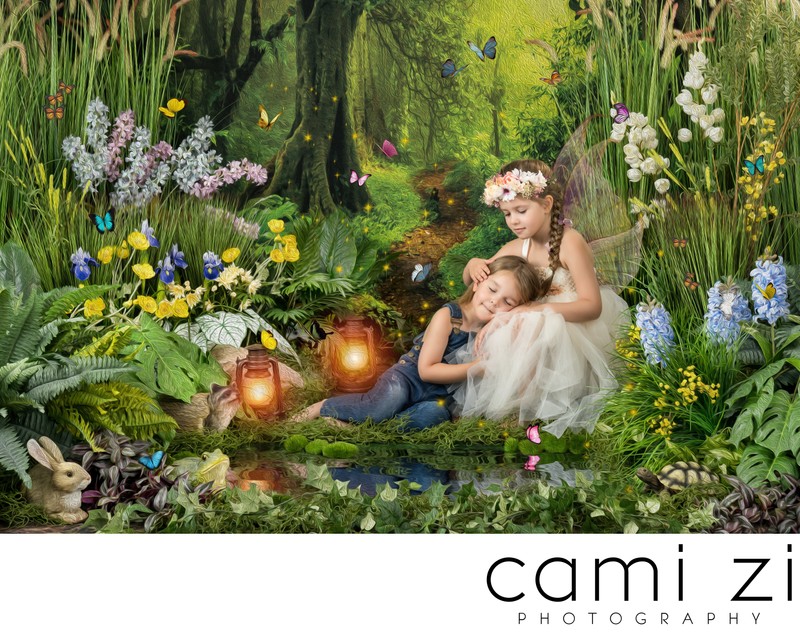 Did a grown-up read you stories when you were a child? Did you invent your own?
Were you ever whisked away to a land where sticks were wands, animals could talk, and a walk through a yard became a magical adventure?
When you bring your child in for a Storybook Experience, the stuff of imagination becomes real.
Sitting amidst lush greenery, they cast a fishing line, talk to fairies, or trail their fingers in a magic pond. Afterward, they become a character in their own beautiful storybook, customized with their name.
Believe me, they will ask you to read their book again and again!
This experience is for boys and girls, sitting babies through age 8.


"The fairytale experience was magical and the photographs that Cami Z captured of our daughter are amazing. We look forward to returning in the future for a family portrait. Cami Z is a master at her work. She goes above and beyond to create a relaxed, fun experience and her expertise shines through with attention to every detail! If you are looking for a truly talented professional photographer, she will not disappoint!" - Angela D.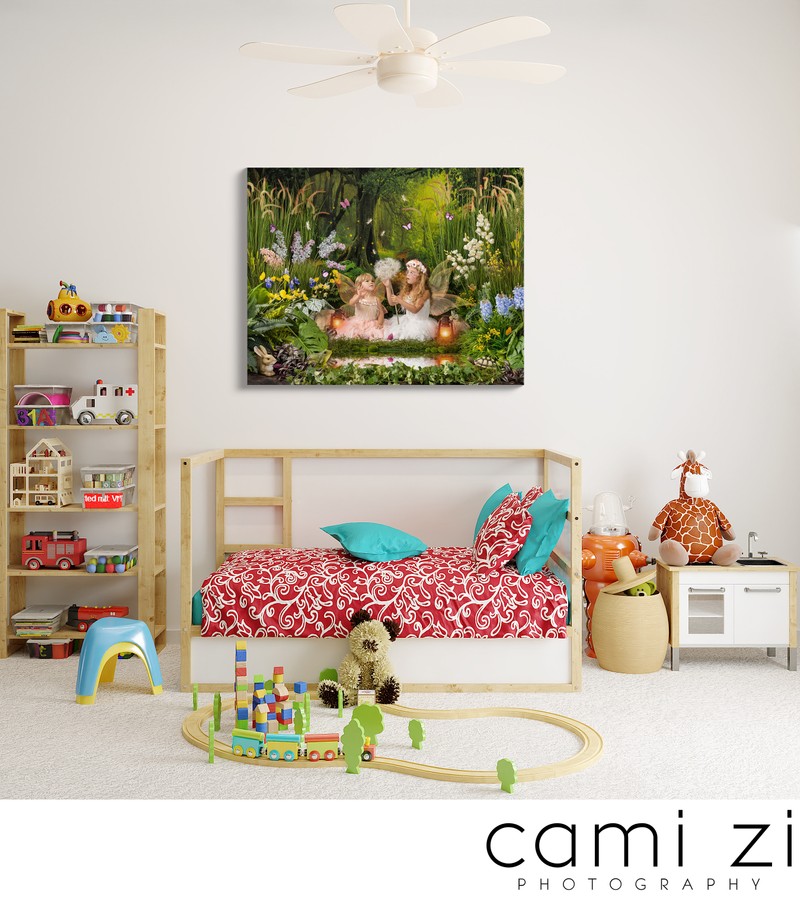 Perfect for when you're restless at home, or need a break from the same outings with your kids.
Join us in our (air-conditioned!) studio for a day of dress-up and pretend forest playtime. We will create portraits along the way, and you will be able to review the images and select your favorites immediately after.
You'll have the choice to turn your images into wall art, or a custom storybook with gold gilded pages. Inside is a whimsical, meaningful poem emphasizing your child's strength, kind heart, ability to embrace differences, and their bright future!



"Wow, what an amazing experience! It was so much fun from the beginning to the end. So professional. I love the fairytale storybook! Our daughter will enjoy the story & we'll be able to cherish these precious photos forever. Such a cool alternative to traditional portraits. This is so special to us. Thank you Cami Zi" - Brittney M.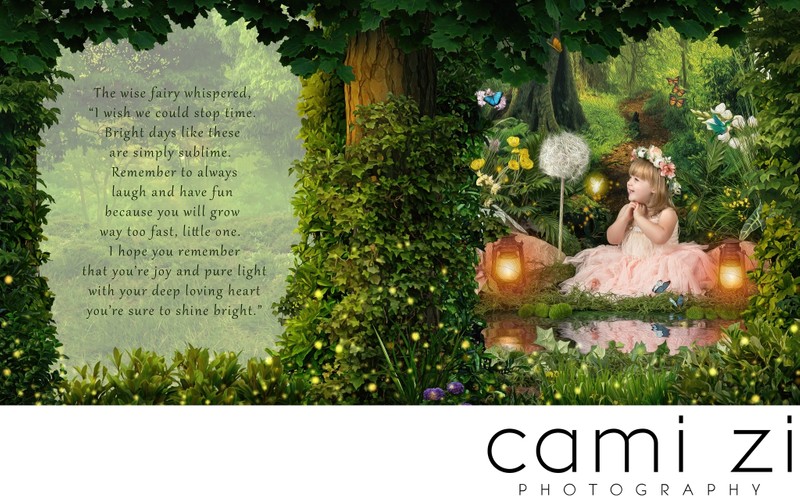 This experience is the most laid-back, no-stress way for you to get portraits of your children.
You simply bring them to play. We have a knack for timing, and can get images just like these of your little one.
There's no need for you to shop - you have access to all our gowns, crowns, and overalls.
There's no need for your kids to cheese or pose - just play with the set as they normally would.
There's no need for you to do anything besides relax and enjoy watching their excitement.


If you've got active, curious kids, and you love giving them chances to experience the magic and joy of childhood - we're a great match!
Your children are so innocent, imaginative, and trusting. It's beautiful to see the world come alive through their eyes. These images capture that sense of wonder and sparkle, and let you share it again and again in a one-of-a-kind book that you can bond over reading for years to come. The book is built to last; they can someday read it to their own kids.
Just imagine them saying - "This was me when I was your age."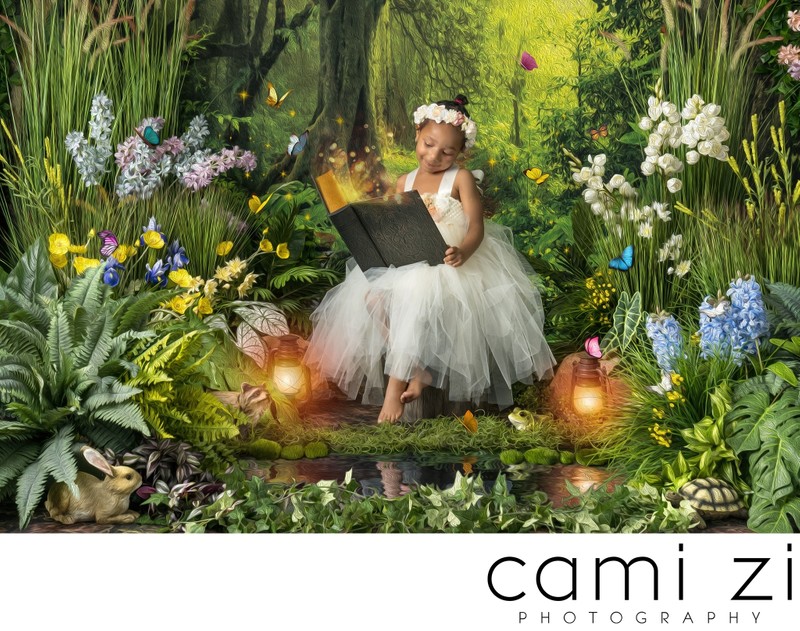 How It Works:
Click below to book. Pick whatever time works best for you.
Come in for playtime! Your child has access to all props and costumes.
Review your photos right after. No homework - quick yes/no decisions on which ones make your heart sing.
Choose how you want to keep the images. Storybook or wall art, we'll talk through what would help you enjoy these images the most.
Products start at $500. Please contact us for detailed pricing information, we will be happy to help you!
After 6-8 weeks, your images will be fully finished, printed, and ready to enjoy.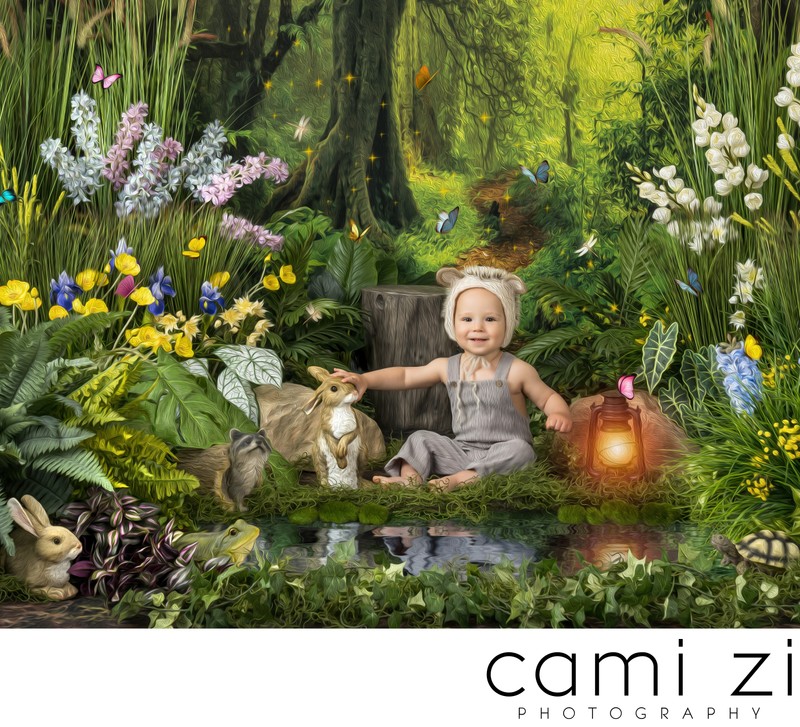 "Cami is amazing! She loves what she does and it shows! She was amazing with my kids and their portraits turned out absolutely beautifully! Cami is serious the best around! You will not be disappointed- book the appointment! Memories to hold on to forever!"- Bethany B.
*** THE 2023 STORYBOOK EXPERIENCE SEASON IS NOW CLOSED - Thank you for everyone that visited our whimsical set! ***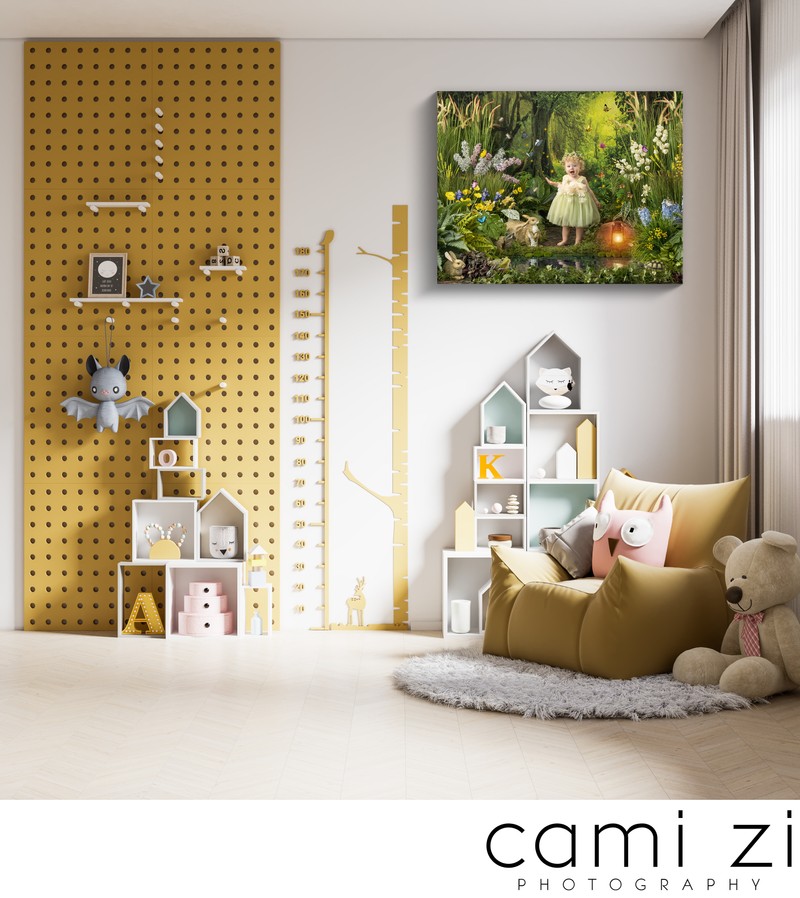 FAQ
What age is this for?
Storybook sessions are for babies of sitting age through age 8. Babies must be able to sit on their own completely, with no support.
Is this like a fairy princess session for girls?
Not just that! We have props and adventures in store for all children - your child can choose from fishing poles, nets, magic lanterns, little animals, and various other nature props to play with. They can wear overalls or fairy dresses or crowns. Whatever they're into, there is something magical just for them.
What is the storybook?
The storybook is a high quality portrait album with gold gilded pages. Inside will be your child's images, alongside a meaningful poem about their adventures and strengths. They will love it, and you will love reading it to them. High quality wall art is also available.
Can I have two kids in the same images?
Yes! We love siblings. We can have them play alone and together, and we have several book options to show you.
*This experience is, currently, exclusive to young kids (sitters through 8). Babies MUST be able to sit on their own, without help or support.


*** THE 2023 STORYBOOK EXPERIENCE SEASON IS NOW CLOSED - Thank you for everyone that visited our whimsical set! ***